University of St. Thomas, Saint John Paul Institute offers a new online course: Between The Hammer and The Anvil: Polish Resistance to Tyranny in WWII
WHEN November 27 – December 20, 2023, Mondays and Wednesdays 6:30 pm – 8:00 pm CST
This course explores how an impoverished and divided country resisted these two powers. Poland's place in the history of World War II and the Holocaust—and the continuing relevance of these tragedies—is explained in the context of European and world history.
ABOUT THE LECTURER: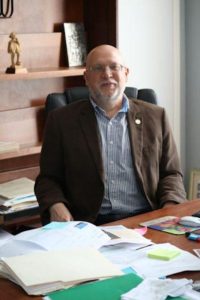 John Radzilowski, Ph.D., is the director of Polish Institute of Culture and Research at Orchard Lake (Michigan), and a Professor of History at the University of Alaska. He is the author of numerous books and articles on Polish and American history with a special emphasis on immigration from Poland and east-central Europe to the USA.
He taught history, art history and geography at UAS on the Ketchikan campus since 2007. Before moving to Alaska, Dr. Radzilowski taught history courses at the University of St. Thomas, Hamline University, and Anoka-Ramsey College in Minnesota. He also served as assistant project director at Center for Nations in Transition, at the Hubert H. Humphrey Institute of Public Affairs at the University of Minnesota where he helped design and administer USAID and State Department-sponsored training programs for business, economics, and political science faculty and NGO leaders in Ukraine and east central Europe.
His research and teaching interests are wide-ranging and diverse: immigration and ethnicity, military history, war and genocide, the impact of technology on the history and geography of the Great Plains and Midwest, local and regional studies, and the history of Poland, Russia, Ukraine and central and eastern Europe.