University of St. Thomas, Saint John Paul II Institute offers an online History course "Polish Texas History: The History of Texas Polonia.
WHEN: Tuesday and Thursday evenings, October 3 – 19, 2023, 7 – 8:30 pm
Cost $100

For any questions, contact Piotr Przybylski at przybyp@stthom.edu.
---
Join distinguished Texas A&M and University of St. Thomas professor Dr. Jim Mazurkiewicz as he illuminates the profound contributions and intricate journeys of the Polish community in Texas.
The series culminates in a special completion ceremony on Thursday, October 19th, in person at the St. John Paul II Institute in Houston and virtually via Zoom.
Click for MORE INFO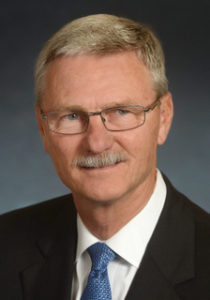 ABOUT THE LECTURER:
Jim Mazurkiewicz, Ph.D., is the Leadership Program Director for Texas A&M AgriLife Extension and Texas A&M University Professor in the Department of Agriculture Leadership, Education & Communications. Dr. Mazurkiewicz is responsible for the Governor Dolph Briscoe Jr. Texas Agricultural Lifetime Leadership (TALL) Program, the San Antonio Livestock Exposition – Leadership Extension (SALE-LE) Program and International Extension Programs. He has been in this position since April 1, 1998, and County Extension Agent for 20 years in Guadalupe, Knox, Ector and Brazos Counties prior.
Currently, he is President of the Brazos Valley Fair and Expo, Chairman of the Bryan\College Station Chamber of Commerce Agriculture Council, Member of the Brazos County Expo Hotel/Motel Tax Committee, Board Member of the Polish American Chamber of Commerce in Texas and President of the Polish American Council of Texas.
Jim has been the recipient of several awards including Honorary Doctorate from SGGW University in Warsaw, Poland in 2021, Bryan/College Station Sister Cities Global Impact Award in 2019, Regents Fellow in 2012, the Bryan /College Station Volunteer of the Year Award in 2013, the Commander's Cross Medal of Merit from the Polish President in 2016, the Medal of Honor from the Polish Minister of Agriculture in 2011 and the Outstanding Leadership Program Director Award by the International Association of Programs for Agricultural Leadership in 2010.