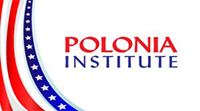 LOS ANGELES, CALIFORNIA: Polonia Institute announces 2023 Historical Essay Competition on the German extermination of ethnic Poles during WWII.
Essay Requirements:
The essay shall reflect the contestant's own research and original thinking.
The paper shall not exceed 15 typed pages (including bibliography), shall be typed in 12-point font, double-spaced with 1" margins; pages shall be numbered. The essay shall be submitted in the English language. All entries become the property of the Polonia Institute.
Eligibility:
The 2023 Essay Competition on the History of Poland is open to adults at least 18 years and older as of October 15, 2023. Proof of age is required. A copy of a valid document showing the date of birth is acceptable.
DEADLINE:    October 15, 2023. Results will be announced on or about November 11, 2023.
AWARDS:      First Prize is $3,000. Additional monetary awards may be offered.

Additional essays may be considered for recognition and publication.  Polonia Institute reserves the right to publish selected essays and/or excerpts of selected essays in future publications, newsletters, and other materials.
Email your essay with the Application Form and proof of age to: info@poloniainstitute.net with cc to:
mszonert@yahoo.com. For more information, send an email to: mszonert@yahoo.com