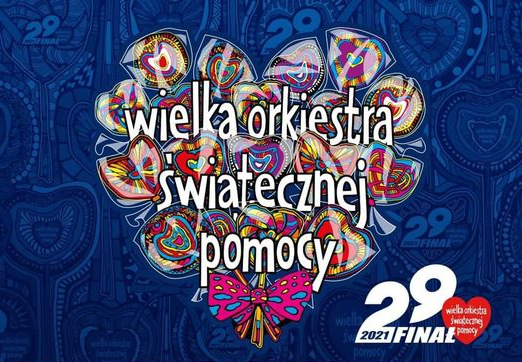 It is our privilege to invite you and your family to the second edition of the Great Orchestra of Christmas Charity finale to take place on January 9, 2021, in Austin, Texas.
The Great Orchestra of Christmas Charity (GOCC or WOŚP in Polish) is a non-governmental, non-profit foundation established almost 30 years ago in Poland. Started as a one-off happening to raise money for medical equipment for the Children's Memorial Hospital in Warsaw, it grew to be one of the most recognized charity drives in Poland and beyond. The Foundation supports a variety of child healthcare programs, such as neonatology, cardiology, prevention, and early cancer diagnosis. It aims at providing free health care to children in need and these who cannot afford medical treatment. This year, the objective is to provide support for the needs in the fields of laryngology, otorhinolaryngology, and head diagnostics.
Last year for the very first time, Austin joined 100 other centers that participated in the celebrations of this charity drive outside of Poland (see video). Not only was it a wonderful family friendly event with close to 200 patrons, but we raised over $15,000! In 2020/2021, the GOCC will come to Texas again. Due to the COVID-19 pandemic, the medical needs are greater than ever. Therefore, we plan a series of both on-site and online events throughout the month of December 2020, with a Finale on January 9, 2021, to give everyone more opportunities to participate safely. All gatherings will be admission free, family friendly, and our GOCC approved volunteers will be collecting money directly into our traditional sealed collection boxes and online. We very much hope you can join us!
There is another way you could help! We are planning to run auctions and raffles during the event. Please contact us if you are able to contribute any in-kind donations for this purpose. These may include gift cards, services, or anything else you can think of. In return, we will recognize you as our Sponsor during the events and on our social media platforms. In the meantime, we would like to ask you to support the Austin Collection Center (Sztab WOŚP Austin) through the GoFundMe page. We will use these funds to cover purchases of auction items, permits, and promotional materials for the event. None of the event organization costs are covered from donations to WOŚP collection boxes or direct online donations. Everybody involved in organizing the event works entirely on a volunteer basis without pay.
Should you have any questions, please do not hesitate to contact me.
Kind regards,

Joanna Gutt-Lehr
WOSP Austin Collection Center
(512) 750 5263