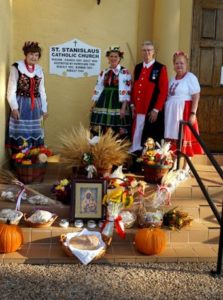 You are invited to the Polish Heritage Center in Panna Maria virtual event:
Why I play Polish Folk Music?
Presented by: Dr. Jim Mazurkiewicz
WHEN Wednesday, December 13th, 2023, at 6:00 p.m. (CST)
Our Polish music is the treads that binds the Polish American community together today as we have almost lost our ability to speak Polish and Polish dialects- Silesian and Wielkopolska and many of our customs tied to the farm and/or church. Each and every holiday and/or celebration in our culture has music associated with it. Music creates the atmosphere of any event and music brings back memories of your past while creating new memories in the present and helping to preserve our language.  If a picture is worth a thousand words, music is worth a thousand memories!
Zoom Link: https://us06web.zoom.us/j/84052953694?pwd=GRe5Ub1lxzZb5QEUe6chVSEnhcM5Gt.1