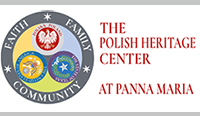 Polish Heritage Center at Panna Maria is seeking a Business and Operations Manager
Reports to: Executive Director of the Polish Heritage Center
Qualifications:
Bachelor's Degree in Accounting or Business
Preferred minimum of three years experience as an operations and business manager.
Demonstrated success in budget development and management.
Demonstrated planning skills including experience in managing staff and volunteers.
Experience in oversight of facility and technology management.
Possess exceptional written and verbal communication skills.
Proficient in using Microsoft Office Suite products, including databases and spreadsheet applications in a Windows environment.
Proficient in the use of QuickBooks.
Demonstrated skills in accounting and payroll.
Preferred knowledge and appreciation of Polish immigration to the oldest permanent Polish settlement in Texas and of the history of Poland.
Responsibilities:
Assists the Executive Director in the preparation, monitoring, and reporting on the annual budget that details forecasted expenses, and recommendations for all pricing and fees, including memberships.
Prepares financial reports as requested by the Executive Director.
Manages budget transfers and prepares and presents budget transfer information to the Board.
Manages the day-to-day operations and all business functions of the office including, but not limited to: getting the mail, making deposits to Falls City National Bank, reviewing invoices for accuracy, submitting invoices to the Executive Director's for approval, preparing payments for the Executive Director for approval, processing the payments via QuickBooks.
Research and resolve donor and accounting issues.
Administration of the payroll system including entering payroll hours, running payroll, and ensuring the accuracy of payments and reporting.
Ensuring that all Federal and State payroll reports are accurate and filed on time.
Collecting and managing 1099 data from vendors.
Responsible for working with the accounting firm to ensure accuracy in the accounting records.
Responsible for developing business procedures and operations manuals
Assist the Executive Director in the oversight of PHC operations including the exhibits, retail, and physical plant operations.
Works with the Executive Director to develop fundraising strategies and generate sufficient operational revenue from public, corporate, foundation and individual sources.
Serves as the DonorPerfect Administrator
Ensures that the facility and grounds are properly maintained and operational.
Serves as liaison with vendors related to maintenance and operations. Maintain a proper inventory of maintenance supplies.
If you are interested in this position, please send your resume to Al Notzon, Board President, and Chair
Chairman@polishheritagecentertx.org
Mailing Address: P.O. Box 25, Panna Maria, Texas 78144
Please refer to the PHC website for the full job description