Invite your friends and join the Houston Polish community at The Annual Houston Polish Festival 2023.
WHEN: May 5 – 7, 2023
WHERE: Our Lady of Czestochowa Polish Church, 1731 Blalock Rd, Houston, TX 77080
>>> Festival Program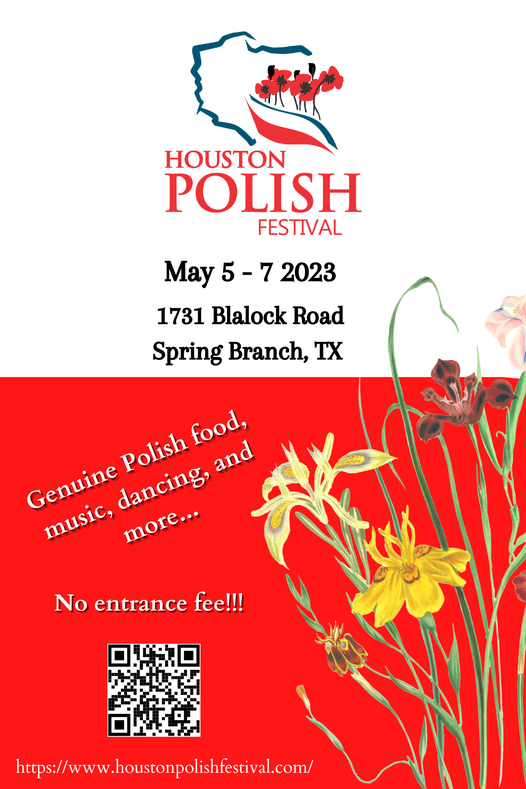 The Houston Polish Festival is celebrated annually during the first weekend of May, in honor of Poland's National Constitution Day May 3. The Festival features authentic home-cooked Polish food, music, dance, and vendors.