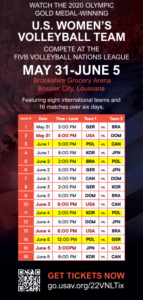 The Polish Association of Texas shared with us information about the Volleyball Nations League tournament, the next edition of which will be played in Shreveport, LA. The US national team will take part in the tournament in another group, which will also play games in Shreveport, Louisiana.
The Polish Women's National Team has announced their roster for the Volleyball Nations League (VNL) Tournament from May 31 to June 5, 2022, in Shreveport, LA at Brookshire Grocery Arena.
"In other words – go to the volleyball tournament at the highest world level in Louisiana!!!"
Prominent playmaker Joanna Wolosz highlights the list of 25 players set to represent Poland at the upcoming Volleyball Nations League 2022. Star middle blocker Agnieszka Kakolewska is another important returnee to the squad, which was announced on Wednesday by new head coach Stefano Lavarini. It is a key season for Poland this year as they will also co-host the FIVB Volleyball Women's World Championship from September 23 to October 15 alongside the Netherlands.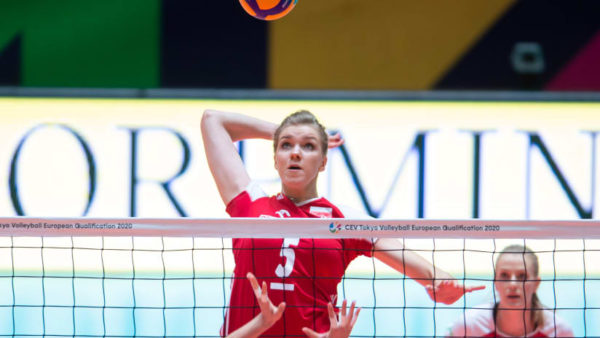 Eight of the 14 players who contributed to Poland's fifth place at the 2021 CEV European Championship are named on Lavarini's squad, including Katarzyna Wenerska, Klaudia Alagierska, Magdalena Stysiak, Maria Stenzel, Martyna Czyrnianska, Martyna Lukasik, Monika Fedusio and Zuzanna Gorecka.
Prosecco Doc Imoco Volley Conegliano's 32-year-old setter Joanna Wolosz is back on the squad after last playing for the national team at the CEV European Olympic Qualification tournament in January 2020, when she made the Dream Team of the tournament.
27-year-old star middle Agnieszka Kakolewska returns to the squad after playing in the 2021 VNL, but missing EuroVolley. In fact, as many as 13 of the 18 athletes on previous coach Jacek Nawrocki's roster for last year's VNL are back for more this year.
Poland women's national team roster: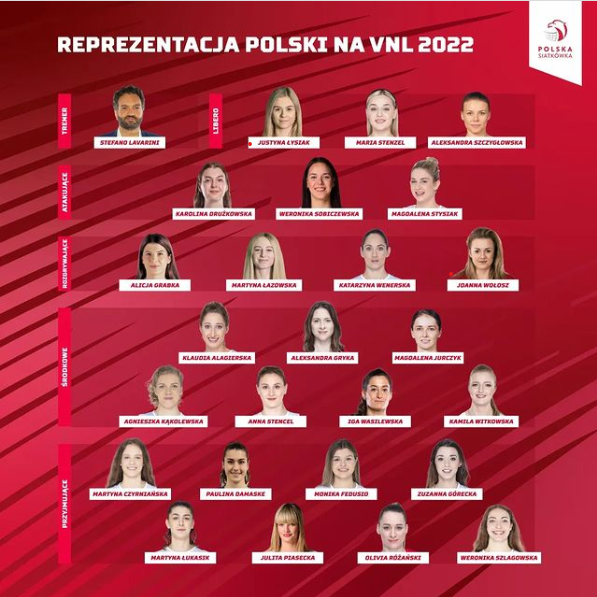 Setters: Alicja Grabka, Joanna Wolosz, Katarzyna Wenerska, Martyna Lazowska
Opposites: Karolina Druzkowska, Magdalena Stysiak, Weronika Sobiczewska
Outside hitters: Julita Piasecka, Martyna Czyrnianska, Martyna Lukasik, Monika Fedusio, Olivia Rozanski, Paulina Damaske, Weronika Szlagowska, Zuzanna Gorecka
Middle blockers: Agnieszka Kakolewska, Aleksandra Gryka, Anna Stencel, Iga Wasilewska, Kamila Witkowska, Klaudia Alagierska, Magdalena Jurczyk
Liberos: Aleksandra Szczygowska, Justyna Lysiak, Maria Stenzel