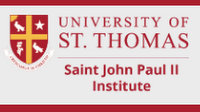 You can register now for Polish Classes at the University of St. Thomas Fall 2022 Semester. Each course is online via Zoom and can be taken as an audit (no exam required). It will be once or twice a week for the whole semester and will cost $300 per participant (16 years old and older). The University of St. Thomas will provide the Certificate of Audit Completion to each participant by the end of the course.
Another option for TAMU and UT Austin students is under construction to enable taking these classes for credit.
Below is a description and time of each available class:
1) Polish Language Basic by Malgorzata Bujak
Fall semester 2022, Mondays and Wednesdays 12:10-1:25 pm Central Time

The course teaches Polish language from the beginning, for students not familiar with the Polish language.
2) Polish Language Intermediate by Malgorzata Bujak
Fall semester 2022, twice a week, around noon Central Time (TBD)

Polish language for students who attended two semesters of the Basic level.
3) Polish Texans (The History of Texas Polonia) by Dr. Jim Mazurkiewicz
Fall semester 2022, Mondays and Wednesdays 10:30-11:45 am Central Time

Selected topics to study the past 200 years of history concerning the Polish immigration to Texas, reasons for their departure and their contributions to Texas/US as it relates to economics, religion, politics, and culture.
4) Poland in the XX Century by Dr. Paul Radzilowski
Fall semester 2022, Thursdays, 2:10-4:45 pm Central Time

The course explores the history of 20th Century Poland, including such topics as nationalism, reestablishment of independence, Poland under totalitarian systems, and the Solidarity Era and return to freer politics and society. Politics will receive considerable attention, as well as the interplay of cultural, economic, social, and religious history. Poland's past will be understood in the context of European and world affairs since the 19th century.
5) Contemporary Polish Writers: Writing as a Gesture of Freedom by Dr. Jolanta Wrobel-Best
Fall semester 2022, Tuesdays and Thursdays 11:00-12:15 pm Central Time

Using masterpieces of Polish contemporary literature, the course is designed to introduce essential and unknown topics of Polish culture, history, and society for English language readers. Works by Polish writers not only possess high aesthetic values, but they should be viewed as artistic records revealing the major upheavals of Polish history such as Poland's Three Partitions (1772, 1793, and 1795), prolonged lack of independence (1795-1918), Communist regime (1945-1989), and the latest democratic governance. Applying interdisciplinary tools of literature, history, art, and philosophy to readings, students will decipher a manifold depiction of Polish culture and society.
More about the Institute of St. John Paul II and about the Polish Studies Program:
https://kuryerpolski.us/en/Page/View/polskie-studia-houston-2022
Institute website: Saint John Paul II Institute (sjp2institute.com)
Institute Promo video: https://vimeo.com/574254009