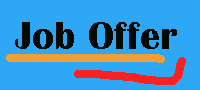 My company, STANPAC is hiring.
STANPAC is a dynamic-based company that has been manufacturing dairy and beverage packaging.
Work location is Brenham, TX. If you know someone professional with a background in maintenance mechanics please let me know.
Wage is negotiable, based on experience. Up to 27$/hr.
---
My phone number: 979-203-0153.