Polish Genealogical Society of America is hosting its next webinar on May 15th at 2pm (Central Time). The topic is the History and Culture of Kashubia & Kashubians.
The webinar is $10, or free for members 
Date & Time: Sunday, May 15, 2022, 2-4 pm Central Time
In cooperation with the Polish Cultural Institute & Museum in Winona, MN, the "Kashubian Capital of America," Joseph Hughes will present the Kashubian region of Poland, its culture, what makes Kashubians different from other Poles, why they left for America, and what brought them to Minnesota and the upper Midwest where Kashubian customs survived for more than a century and a half leading to a strong revival in the 1970s.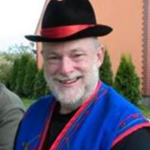 Dr. Joseph Hughes is a professor emeritus of Classical Languages at Missouri State University in Springfield, Missouri. He now lives in the hometown of his parents, Winona, Minnesota, where he is working on a book about his mother's Kashubian-Polish ancestors and their lives in the upper Midwest. He has presented his research on Kashubian Poles in America on numerous occasions in the United States and in Poland.

Also, for the month of May, we are selling the remainder of our DVDs for "A Night on Milwaukee Avenue." Krzysztof Krawczyk, Stan Borys, and other famous Polish artists tell the story of their time performing in Chicago's famous Polish nightclubs on Milwaukee Ave during the later years of communism. The discounted price is $15 ($13.50 members) plus free shipping. We have only a few copies and when they're gone, they're gone! https://pgsa.org/product/a-night-on-milwaukee-avenue/