The Polish Genealogical Society of America is auctioning off an album from an anonymous donor that includes over 850 Polish stamps from 1944 to 1968.
For more details and to enter a bid, here is the link: https://pgsa.org/auction/
The auction closes on December 1, 2023
Feel free to forward to share with anyone who might be interested! This fundraiser will help to fund our all-volunteer organization as we work to provide excellent genealogy programming.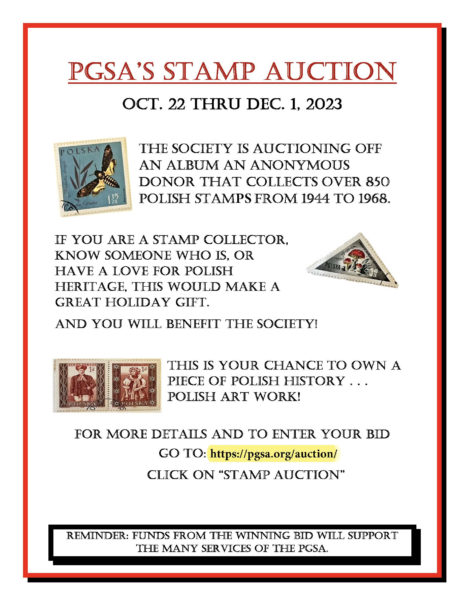 Ellen Zielinski
Marketing Chair
PGSA Board of Directors