You are invited to a special concert! Eliza Masewicz will perform in Ars Lyrica Houston season opener FALLEN ANGELS.
WHEN: Friday, September 22, 2023, 7:30 PM
WHERE: Zilkha Hall, The Hobby Center for the Performing Arts, Houston TX, MAP
"Fallen Angels" highlights the paranormal in Baroque music, from Giacomo Carissimi's harrowing Judgement of Solomon to spirited masques from Henry Purcell's Fairy Queen.
With five extraordinary singers and a colorful Baroque orchestra of period strings and winds, this otherworldly program inaugurates an entire season devoted to musical magic of various kinds.
In-person and digital subscriptions and tickets are available for purchase now! https://arslyricahouston.org/fallenangels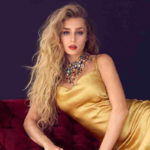 Featuring:
Nola Richardson, soprano
Eliza Masewicz, soprano
Jay Carter, countertenor
Thomas O'Neill, tenor
Enrico Lagasca, bass-baritone
Program:
Giacomo Carissimi, "Judicium Salomonis"
Alessandro Scarlatti, Cello Sonata in C minor
Henry Purcell, "In Guilty Night"
Vivaldi, Op. 9 "La cetra" concerto
Henry Purcell, Excerpts from "The Fairy Queen"
---
Learn more: https://www.arslyricahouston.org/fallenangels