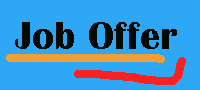 Charming upscale French bakery located near Rice University has immediate openings for a baker and a pastry chef. Top pay for the right candidates.
The bakery has been in operation since 1984. We provide a wonderful work environment and stable employment. We would consider someone without prior experience who is interested in building a career in baking and pastries production. We are willing to train from scratch. Starting pay from $16 to $18 per hour, based on experience. Regular pay rate is $20 and above for the position.
We are located at 2435 Rice Blvd. in Rice Village. You are welcome to stop in and take a look, to get a feel for the place.
Interested parties should send their contact information
by email at johnnyhsu7799@gmail.com
or by texting to 281-851-5685
I will get in touch with you promptly.
Johnny King
Owner,
Croissant Brioche French Bakery