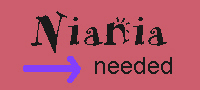 LOOKING FOR A FULL-TIME NANNY – NORTH HOUSTON!
WE ARE LOOKING FOR A FULL TIME TRUSTWORTHY AND EXPERIENCED POLISH-SPEAKING NANNY TO TAKE CARE OF OUR 8-MONTH-OLD SON. HE IS A VERY HAPPY AND HEALTHY BABY WITH NO HEALTH OR DEVELOPMENTAL ISSUES. SUCCESSFUL CANDIDATE WILL HAVE JOB SECURITY FOR THE NEXT 5 YEARS. MONDAY- FRIDAY 8AM-5PM. COMPETITIVE PAY.
PLEASE CALL 281-520-9229 OR EMAIL: PSGLADWELL@GMAIL.COM IF YOU ARE INTERESTED.
POSZUKUJEMY DOŚWIADCZONEJ POLSKOJEZYCZNEJ NIANI NA PEŁEN ETAT DO OPIEKI NAD NASZYM 8 MIESIĘCZNYM SYNKIEM. MALUCH NIE MA ŻADNYCH PROBLEMÓW ZDROWOTNYCH ANI ROZWOJOWYCH. PRACA OD PONIEDZIAŁKU DO PIĄTKU W GODZINACH 8AM-5PM. ATRAKCYJNE WYNAGRODZENIE I STABILNOŚĆ ZATRUDNIENIA PRZEZ 5 LAT. ZAINTERESOWANYCH PROSZĘ O KONTAKT TELEFONICZNY NA NUMER TELEFONU 281-520-9229 BĄDŹ MEJLOWY NA PSGLADWELL@GMAIL.COM.
PAULA