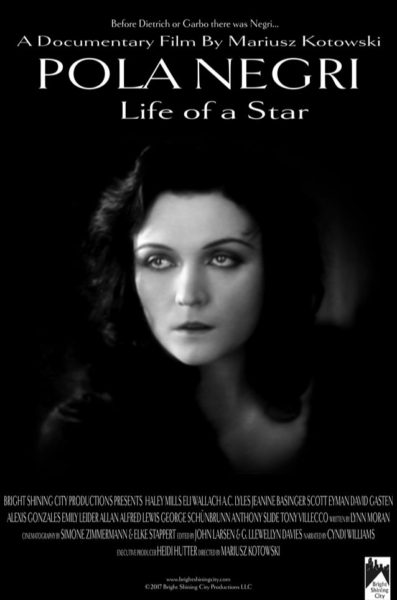 The Pola Negri Film Festival – Early Years, produced by the Austin Polish Society kicks off on May 20, 2021 and will run for the entire month through June 20, 2021.
You can access any part of the program at any time during this period.
The festival program includes a FREE PASS to five online screenings, and a series of articles and interviews. The articles and interviews about Pola Negri will be available in Polish on www.cultureave.com and later in English on www.austinpolishfilm.com
Program (May 20 – June 20):
The following films will be available for viewing without territorial restrictions:
Pola Negri: Life Of A Star – a documentary directed by Mariusz Kotowski
Four films from the beginning of the actress's career:
"The Polish Dancer" (1917)
"The Yellow Ticket"(1918)
"Eyes of the Mummy Ma" (1918)
"Sappho"(1921)
Enjoy unique archival footage and stories in Kotowski's documentary as well as silents films – a true treat for all cinema lovers.
Check for more details and updates on www.austinpolishfilm.com