Congratulations to Prof. Ewa Thompson!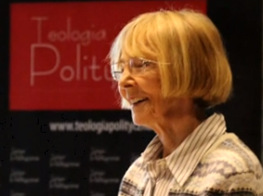 The most prestigious distinction for an eminent ambassador of Polish literature abroad, granted by the Book Institute, was awarded this year to Professor Ewa Thompson, a leading American Slavicist and promoter of Polish culture in the United States.
Read POLAND.IN article announcing the award
"Professor Ewa Thompson has been promoting Polish culture in the United States for many years. Her role as a guardian of young Polish scientists in the USA, including at her university in Houston, cannot be overestimated. Professor Thompson is an example that today, we can 'interpret' Polish culture literally, but also the way she has been doing for several decades, i.e. publishing magazines, writing books and articles, acting as a patron," stated a member of the Jury for the Award, Professor Maciej Urbanowski.