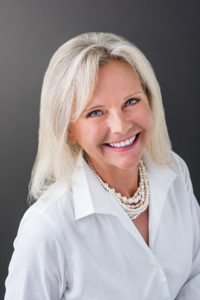 We are happy to introduce Yvonne Chauvin, a new Polish speaking realtor for all who want to buy or sell the house:
Yvonne Chauvin – REALTOR®
Better Homes & Gardens Real Estate Gary Greene
11734 Barker Cypress Rd #116
Cypress TX, 77433
YvonneChauvin@yvonnechauvin.com
Cell: 281-686-0143
With over 15 years of experience in sales and customer service, the values of honesty and integrity are embedded in my DNA, earning me the trust and respect of clients, including friends and neighbors, throughout the years. Fierce loyalty and dedication to provide first in class customer service has been a cornerstone to my success regardless of the industries I worked in.
As a residential Real Estate Agent, I understand that when it comes to buying or selling a home this is one of the biggest financial decision/transaction most people will make. I love working with people, and I'm a good listener. I always have my client's best interest at heart, and I am there to walk with you through the process. Once you start working with me, I will easily guide you every step of the way from beginning to close and work hard to ensure my work is performed to the highest standards.
My mission is to be more than a Real Estate Agent – it is to be your friend and neighbor or trusted family member with whom you're comfortable with and can call with any questions, even years after the closing.

Na przestrzeni lat dzięki uczciwości i rzetelności oraz temu, że nigdy nie zawiodłam swoich klientów zdobyłam ich zaufanie i szacunek. Jestem lojalna i całkowicie poświęcam się moim klientom oraz zawsze na pierwszym miejscu stawiam ich interes.
Planujesz zakup domu? Pomogę Ci znaleźć ten jedyny i wymarzony. Będę dostępna w każdym momencie i krok po kroku przeprowadzę Cię przez cały proces transakcji.
Planujesz sprzedaż domu?  Stworzę dla Ciebie solidny plan marketingowy, zaprojektowany tak aby Twój dom sprzedał się za jak najwyższą kwotę w możliwie jak najkrótszym czasie.
Zadzwoń lub napisz do mnie dzisiaj! Gwarantuję, że otrzymasz najlepsze przedstawicielstwo oraz usługi na bardzo wysokim poziomie.
Website: www.garygreene.com/agents/YvonneChauvin
LinkedIn profile: www.linkedin.com/in/yvonne-chauvin-7248b086/
Facebook: www.facebook.com/yvonnechauvin123/
Twitter: twitter.com/YvonneChauvin