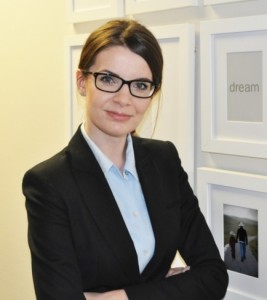 Agata Kubis, MSM
Financial Advisor
Ameriprise Financial Services, Inc.
10375 Richmond Avenue
Houston, TX 77042
T: 713.954.4940
Agata Kubis is a Financial Advisor with Ameriprise Financial Services, Inc. located in Houston, TX. She specializes in providing a comprehensive approach to financial planning, combining a disciplined investment management process and a personalized service experience.
She was born and raised in Poland and moved to Houston in 2012 after graduating with a Master's Degree in Strategic Management (MSM) from Wyższa Szkoła Biznesu – National-Louis University. Agata studied in the U.S.A., Poland and Norway. When she moved to Houston permanently, she learned how different financial planning is in the U.S. in comparison to Poland. And so, she turned her passion for investments into a successful business.
Whether you are saving to buy a home, for future travel or simply looking to gain the confidence that you'll be able to live the retirement you've worked hard for, she believes that having a sound investment strategy is the key to achieving your financial goals.
She works one-on-one with her clients, and her goal is to get to know them. This way, she can understand their risk tolerance, personal preferences and can help them balance important retirement income needs against the needs of today. As she says, "she helps to take the 'worry' out of people's finances".
She specializes in: Sustainably Responsible Investing, Wealth Preservation Strategies, Saving for Education, Family Finances and Retirement Planning Strategies.
Also, Agata is passionate about empowering women to achieve financial independence. She is a board member and the Program Director of National Association of Women Business Owners (NAWBO Houston).
Agata resides in Katy, TX with her husband Mo and their extended family. She enjoys spending time with family and friends, reading and traveling whenever she can.
For more information, please visit http://www.ameripriseadvisors.com/agata.kubis/profile/
Agata Kubis is licensed and registered to conduct business in TX.
Ameriprise Financial cannot guarantee future financial results.  Investment advisory services and products are made available through Ameriprise Financial Services, Inc., a registered investment adviser.
Ameriprise Financial Services, Inc., Member FINRA and SIPC.  © 2016 Ameriprise Financial, Inc., All rights reserved.   1568851ACMR0816