Sunday (10/6/2013) picnic to help Kamil was a huge success!   Thanks to the good hearts of our Polish community, Kamil has collected $3,924.
Piknik na rzecz pomocy Kamilowi okazal sie wielkim sukcesem! Dzieki dobrym sercom naszej wspolnoty polskiej Kamil uzbieral $3,924.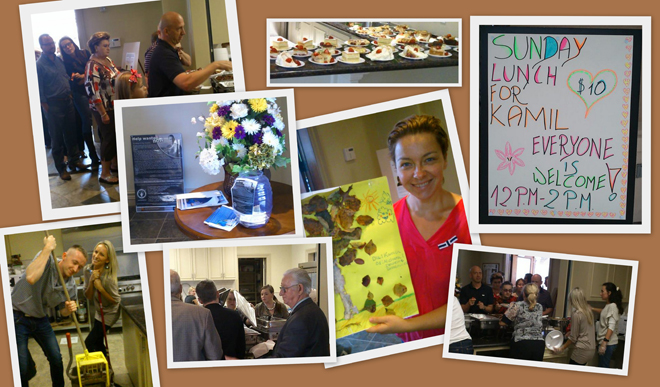 Daniel, Kamil's brother, posted following on Facebook:
Mieszkańcy Houston często skarżą się na upały.. z nieoficjalnych danych wiemy, że (szczególnie w ostatnim czasie) mogło być to spowodowane nadaktywnością gorących serc, które tym razem rozpaliły się dla Kamila!!
Bardzo dziękujemy wszystkim, którzy zorganizowali niedzielny lunch, z którego dochód przeznaczony będzie na dalsze leczenie Kamila oraz wszystkim tym, którzy tak licznie stawili się tego dnia w sali parafialnej przy polskim kościele i tak fantastycznie pomagali!!